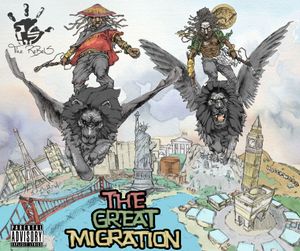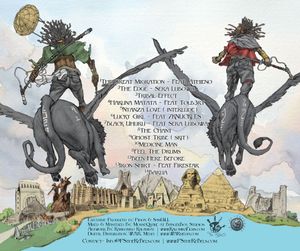 P.S. The ReBels
are leaving Babylon and are taking you along the journey in the latest album! P.S. The ReBels have now teamed up with
Pharoahe Monch's
W.A.R. Media LLC
for the digital release of their new album
"The Great Migration"
. The album is available globally via all major digital distributors: iTunes, Amazon, Spotify, Google Play, Yahoo Music, Youtube, etc.
Order and download "The Great Migration" here:
PS The Rebels

, unveil their new AfroHop

project

"The Great Migration". A seamless collection of Hip-hop-styled and African influenced music. The album is comprised of songs directly related to international, cultural, political, financial, spiritual, and social issues, which evokes awareness and a call-to-action response from its listeners. PS The Rebels is musically, artistically, and creatively incomparable with their own inventive sound and messages. The mixture of indigenous instruments, African drumbeats, 808s and the compelling and effective lyrical content makes "The Great Migration" a

project

long overdue and highly anticipated. PS The ReBels educates its audience with its positive, forward, and liberating approach and continues to be highly effective in the hip-hop culture and surrounding communities.